Working from home: a checklist for good health and productivity
---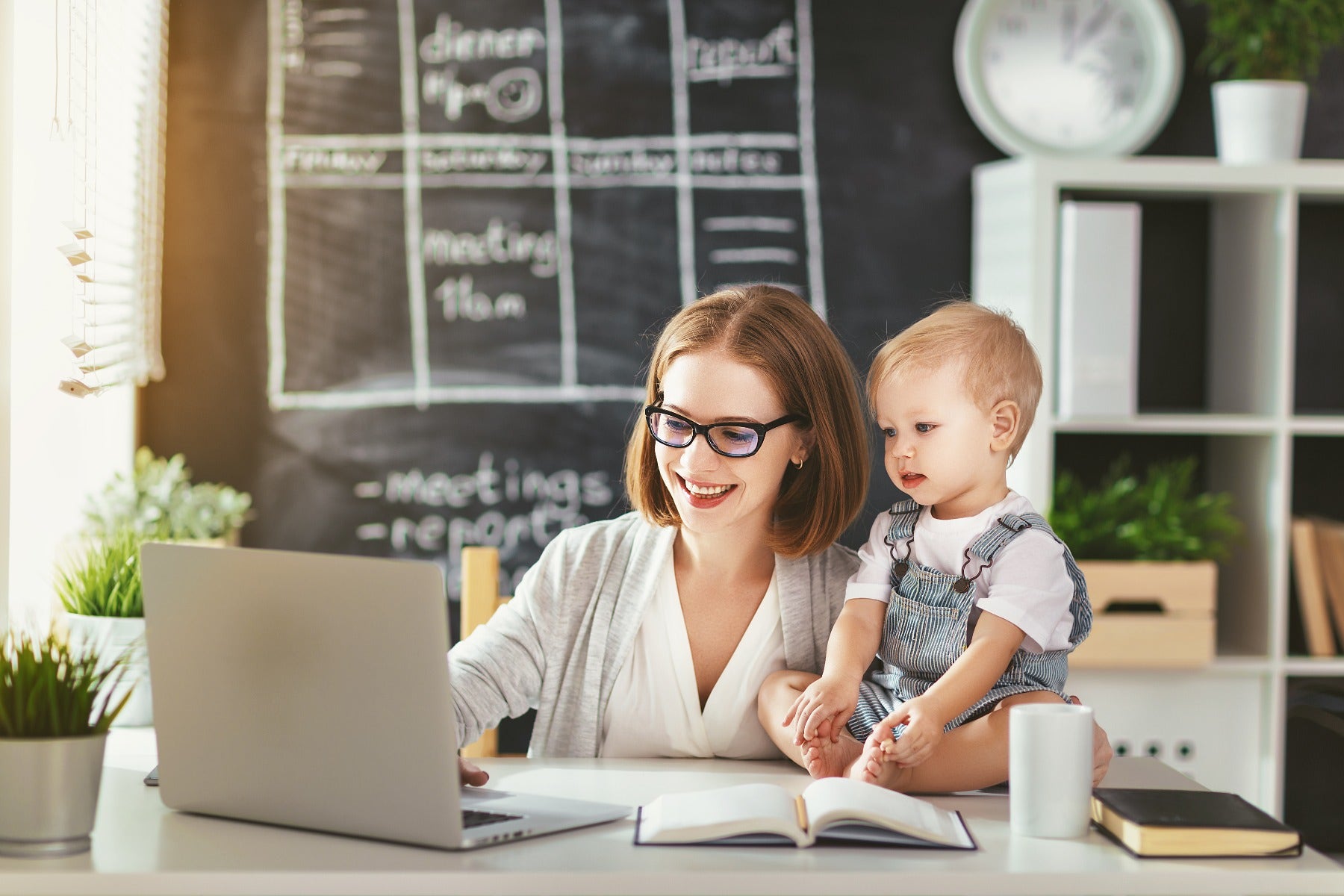 If you're one of the thousands of Australian employees now working from home for the first time, you're probably still navigating the changes. One positive step you can take in the transition to flexible working is to make sure the way you work and your physical setup are serving you well. Here are 9 ways to make your home office a more productive, convenient place to be.
1. Choose your location wisely. Assign an area as your designated workspace, positioning your laptop or PC for least distractions, i.e., not in sight of the television. Make sure your space maintains a comfortable temperature (not in full sun or a draught) and that any computer cords and cables are tucked away so they're not trip hazards.
2. Be ergonomic. If you can afford it, invest in a good chair and desk. To avoid neck and shoulder strain, check that the top of your laptop or PC screen is at eye level or below, and that your keyboard, trackpad and mouse are configured to protect your wrist. There are plenty of online resources that explain how to be more ergonomic when you're using computers, including state-specific guides like the Queensland Worksafe guide.
3. Be a good sharer. Where two parents are working from home at the same time, or parents and grown children, you're more likely to achieve a harmonious co-existence with some simple rules. These might include:
wear headphones if you're listening to music
use a dedicated area for making phone calls
keep work areas tidy
store laptops and resources away at the end of the day
4. Set boundaries. Working from home gives great flexibility but it's a good idea to set regular work hours to ensure some work/life balance – you don't want to be burning the midnight oil too often. A routine also gives you time to fit in some exercise. The good news is that US research shows remote employees are healthier in terms of exercise, and more productive than their office-bound equivalents.
5. Break for lunch. Part of your routine should be taking a break for lunch to refresh and reset. Working from home is a golden opportunity to save money by preparing your own food. If you hear the pantry calling outside mealtimes though, make it easy on yourself by only having healthy treats in supply.
6. Dress for work. When you're neatly dressed with your hair done, you're more inclined to feel business-like and ready to face the work day. You also look more presentable for video conferencing. On that note, do your best to ensure that the area directly behind you is camera-ready, not overflowing with spare-room detritus.
7. Prep the technology. Hardware, software and apps are your friends. Make sure you have the latest versions of video conferencing apps downloaded, e.g., Teams, Skype or Zoom, and your collaborative/workflow apps like Slack and Trello. Sign into important meetings early where possible, to give yourself time for solving any technical hitches. And finally, make sure your work is backed up, preferably on the cloud.
8. Socially engage. Looking after your mental health as a remote employee is essential. Certain personality types can feel more isolated working from home, but there are ways to combat feelings of disconnection. Lifeline suggests reaching out to others through phone calls or social media, or setting daily challenges with a buddy. See the Lifeline website for more suggestions.
9. Hydrate.When you're working in an office, a takeaway coffee run can give a much-need break from duties. If you have a coffee machine at home, it makes your coffee run a lot faster, and cheaper. Note that for hydration purposes, it's better to drink water because you're cutting out any sugar, fats or stimulants that come with coffee.
Budget-wise, if you combine the money you save on coffees and your commute, it should be more than enough to pay for a home delivery water service, like the Neverfail cooler combined with recurring water deliveries. That way you're investing in hydration for you and your family and getting the convenience you're used to in the office, at home. You're also ordering bulk water bottles that get re-used an average of 40 times.
If you can get your home office set up just right, there's a good chance you'll find that working from home becomes a far healthier and cost-effective way to work overall. In Australia we might even see businesses adopt it as a permanent option for the long term - then everyone reaps the benefits.