Is #stayhome killing your sustainability efforts?
---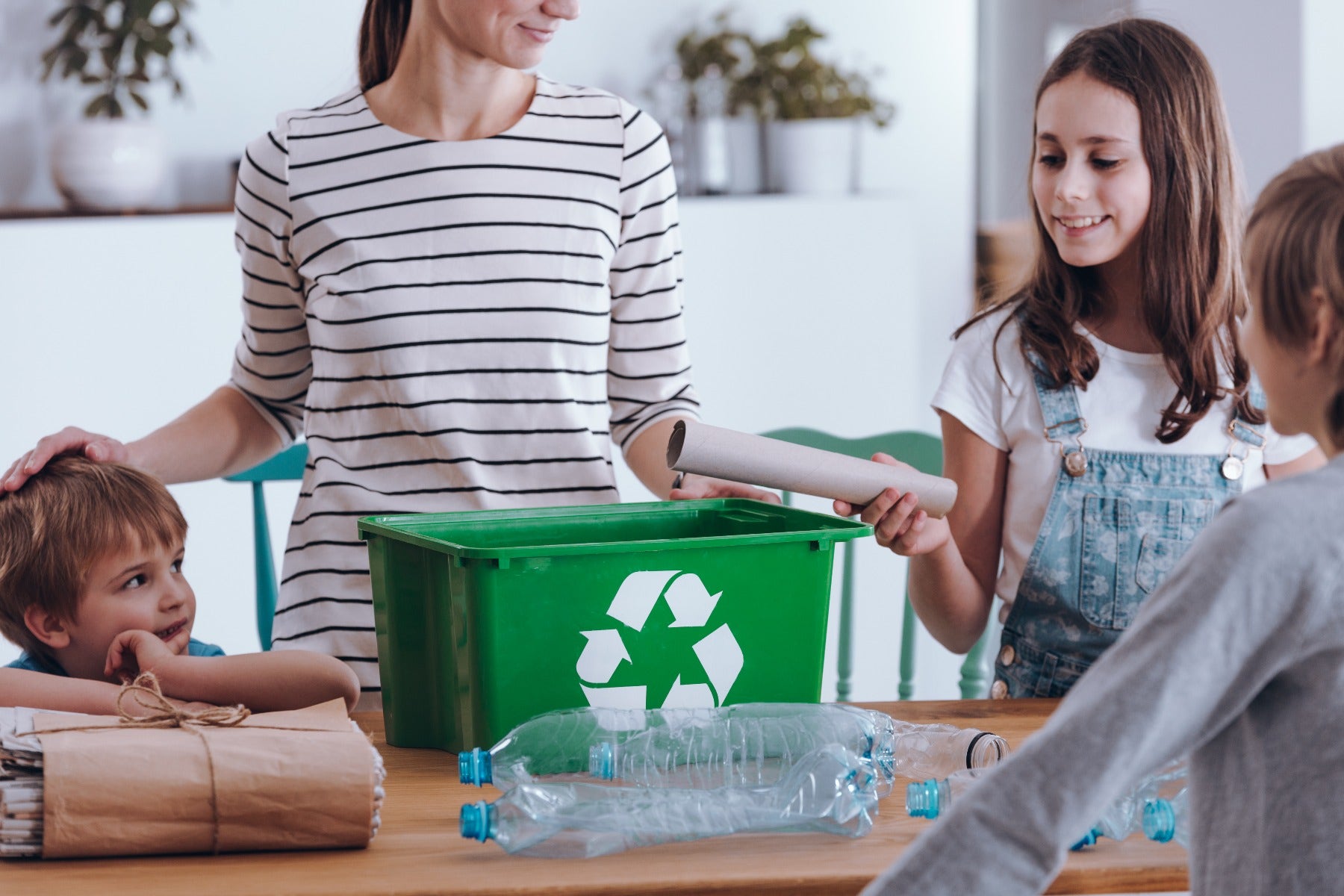 We're all very focused on COVID-19, and rightly so. We need to protect ourselves and our families from coronavirus; meanwhile we're trying to figure out how to deal with other major impacts in our lives, whether that's working from home, helping kids learn at home or adjusting our budgets.
It's life-changing, important stuff. That said, we can't lose sight of equally important longterm goals, e.g., protecting the planet. When we emerge, blinking, on the other side of this pandemic and COVID-19 is no longer the only story in our news bulletins, where will our "zero-waste" and "reduce plastic" goals be sitting? We may find we've neglected those efforts that seemed so important six months prior.
Are you suffering from the quarantine effect?
Even if you haven't panic-bought anything lately, it's likely your shopping and consumption habits have changed overnight. Overall, people are buying in bulk – often enough to last for between two to three months. There's been an increased, sustained demand for necessities like hand sanitiser, toilet paper, flour, rice, fresh produce, cleaners and detergents, ordered online or purchased in bricks-and-mortar stores (safely distanced of course).
What COVID-19 has meant, in some cases, is we've reversed some of the waste-reducing practices that were tracking so well in 2019. We're seeing changes like:
People and businesses stopping their re-use practices, e.g., cafes not allowing reusable coffee cups
People using hand sanitiser in plastic bottles instead of just washing our hands
Increased sales of pre-packaged, convenient meal options
Bulk purchasing of goods, often wrapped in plastic – potentially bringing more waste into your life and into your bin
So much being delivered, from restaurant takeaways and groceries to the tech products you need to work from home and the treadmill you need to keep fit
Re-using, recycling and saying no to plastic are some of the most effective green practices, and we should try to keep these going where it doesn't compromise our health. Next time you're about to order something, or throw something in the bin, ask yourself whether there's a better way. You could:
Continue to take your soft plastics to your local supermarket (the usual social distancing rules will apply).
Instead of automatically reaching for the hand sanitiser or anti-bacterial wipes, ask yourself whether soapy water would do the job equally well.
Consider whether something can be cleaned and re-used. For instance, you can still take your re-usable shopping bags if you do venture into supermarkets; these can be washed afterwards or wiped down and saves taking home more plastic carry bags.
Reduce your plastic consumption by googling some recipes and creating your own cleaning products (fun project to do with the kids).
Order home-delivered food less often – which means fewer plastic food containers, utensils, napkins and carry bags. (It's hard when you want to support your local cafes and restaurants, so try to strike a balance here.)
Still buy second-hand goods (like we used to in the good old days of 2019) but wipe them down/wash them before you use them and wash your hands afterwards. Or if you have the room and the time, put the items in a safe 'quarantine' area for a week before using them.
Look into a home delivery water service. With bulk shopping now the norm, those single-use plastic bottles really start to stack up. Even a couple of weeks' worth can look like a mountain of plastic. With a Neverfail cooler and recurring water deliveries you get the convenience you're used to in the office, at home. You're also ordering bulk water bottles that get re-used an average of 40 times and are thoroughly sanitised between uses.
Now that you have more time at home together as a family or flatmates, it's an opportunity to set up some routines and rituals around how you consume and reduce waste, and to really think hard about how you get your sustainability back on track.